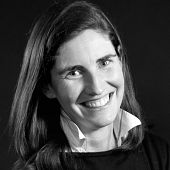 Elisabeth de Watteville
Managing Partner Turningpoint Switzerland, Senior Executive Coach
Geneva, Switzerland
Get in touch
Opportunity lurks where responsibility has been abdicated.
Elisabeth thrives on discovering the uniqueness and talents of each person, unlocking hidden potential, and enabling powerful team development.  Her openness to a person's particular story stems from her cross-cultural experience in Europe and North America.
Before joining Turningpoint, she worked for 18 years in consulting, project management and management supervision in the finance industry, at times overseeing global projects. In financial controlling at Paribas, consulting at PriceWaterhouseCoopers, and as a Senior project manager or Pictet, she built high-performing teams to successfully drive challenging world-wide projects. For the last few years, she has also gained experience in other sectors such as research institutes and non-profit organizations.
A certified Executive Coach with Vincent Lenhardt from TransformancePro in Paris, Elisabeth is also a certified Appreciative Inquiry practitioner.  She holds a Master's degree in Business & Finance from HEC Lausanne.