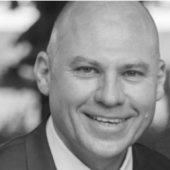 Colin Kramer
Senior Executive Coach
Paris, France
Get in touch
Colin is bicultural, French and South African and has been coaching Senior Managers and their teams for more than 10 years. In his coaching, he taps into more than 20 years of experience from different sectors, having been on both the retail and B2B sides, as Managing Director and Executive Committee member. He has also held positions in marketing, purchasing, logistics, before turning to strategy consulting for more than 10 years: notably in acquisitions, business development and LBO.
By combining his coaching and consulting skills, his operational experience and his digital training at L'Ecole 42, he proposes both innovative and entrepreneurial approaches to meet the needs of "USERS" (customers-employees-partners) and organizations confronted with exponential disturbances.
Colin is a specialist in change coaching, digital transformation and innovation, and is certified to practice both individual and group coaching. He personalizes original peer-to-peer initiatives and experiences to develop agile posture and digital skills in a VUCA environment. He also runs workshops and group projects based on play and role play to build personal and team resilience.
He holds a Master of Science from the University of Witwatersrand (Johannesburg, South Africa) in industrial engineering and works as a coach and an advisor for ESCP Business School.