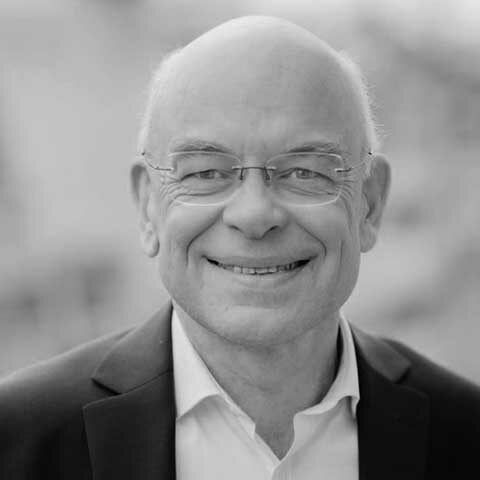 Édouard de La Moissonnière
Co-founder, Managing Partner, Senior Executive Coach
Paris, France
Prendre contact
So many hands to transform this world and so few eyes to contemplate it!
Edouard designs and conducts leadership development programs in international environments. He coaches high potentials, senior managers and executives. He supports executive teams in developing their vision and deploying their internal dynamics. He promotes co-development and mentoring programs in business.
After working as a financial auditor with Coopers & Lybrand, he moved to management, organization and change management consulting for large groups. He subsequently held operational responsibilities within the Pinault-Printemps-Redoute (now Kering) and the Crédit Agricole Group as head of major programs including the implementation and development of Eurpoean subsidiaries. He then came back to consulting, first with Quaternaire followed by Sustainable, before co-founding Turningpoint.
Edouard is very concerned with sustainable development and was at the board of the extra-financial rating agency EthiFinance, of which he is a founding partner.
A graduate of ESSEC Business School (Paris), he also has a postgraduate degree in sociology of organizations, obtained with Michel Crozier at Sciences Po Paris. Certified coach, he is also trained in systemic approach, appreciative inquiry and sociodynamics.