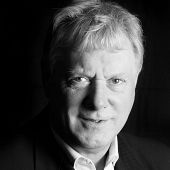 Tony Russell
Senior Executive Coach
Paris, France
Get in touch
Tony is a certified executive coach, supporting both individuals and teams, and a leadership development consultant, based in Paris. He has lived in France for the past 17 years.
He has had an extensive career in international HR management, working principally for three global organisations; Nestlé, Diageo and L'Oréal.
At L'Oréal, Tony was until recently the Director for Top Executive Development, responsible for the training and learning support of the Group's Top 200 managers; he was also formerly Director of Learning during a period of rapid global expansion for the Group, and was a regional HR Director for the Asia Zone.
Throughout his career Tony has worked on leadership development projects often during periods of significant change and transformation and has experience in the conception, design and facilitation of leadership development programmes.