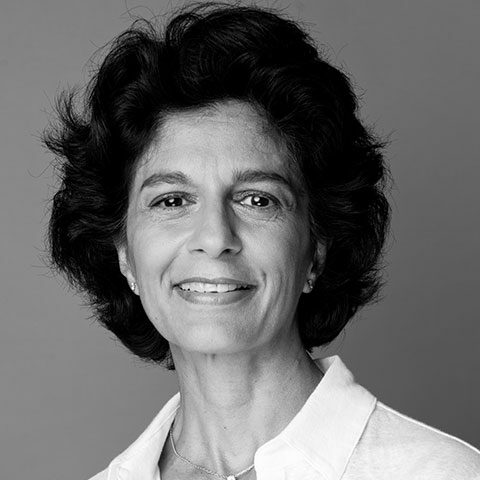 Mehmouda Mittelstadt
Principal, Senior Executive Coach
Paris, France
Get in touch
Mehmouda has 15 years of professional experience at an international level. She has held managerial positions at the United Nations, in small and medium sized enterprises as well as multinational companies. Finance, marketing and human resources were dominant activities where she was able to gain a deep knowledge about the corporate world as well as a refined understanding of inter-personal relationships.
Her studies (BA and Master degree in management of Human Resources, Essec group) in France, her experiences in 5 different countries as well as her Indian origins have greatly sensitized her to diverse and rich cultures. In addition, she was also able to benefit from special studies in India, in Ayurveda "Science of Life" in Sanskrit, allowing her to acquire a global vision of the human being.
As a coach, consultant and facilitator, she has developed a special interest and experience in Leading and Managing Changes. As a result, she works in multi-disciplinary, cross-functional and cross-cultural teams and projects: team values, cohesion and team performance, multicultural integration, transversal collaboration talent management and conflict management.
From an individual perspective, she helps leaders and managers to understand their reactive tendencies (autopilot mode) and to transform them in creative competencies. This process allows them to reveal their full potential which are aligned with their values.
Mehmouda is a certified PCC Coach, from CTI (Coaching Training Institute), trained in Organization and Relationship Systems Coaching, with ORSC (Organization and Relationship Systems Coaching), in Neurocognitive approach, in Appreciative Inquiry as well as Co-development. She also uses the Leadership Circle Profile, a 360 assessment tool for individuals and teams.