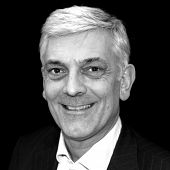 Marc Gosselin
Principal, Senior Executive Coach
Paris, France
Get in touch
As an executive coach, Marc works with leaders in complex multi-cultural environments.
He began his career at Pernod-Ricard before joining the Dannon Group for 31 years, 18 of which he spent internationally in developed countries and emerging geographies. His first positions were in marketing, sales and R&D. Starting in 2000, he held the positions of GM (UK & Italy) and finally that of VP of the Africa/Middle East/India region. His experience covered a number of categories (groceries, snacking and dairy). As an HR business partner he helped elaborate and grow internal training programs for executives; and as an internal coach he notably supported newly-appointed GMs during their on-boarding period and women directors on the topic of the proverbial "glass ceiling."
Committed to promoting the social and solidarity economy , Marc led both a Social Business Innovation unit for Danone Communities over 4 years and the "Base of the Pyramid" program with the goal of making products available to the greatest of amount of people possible.
Marc has a degree from Agro-Paris Tech, and completed his coaching certification with HEC. He is also trained in the Systemic Approach and Appreciative Inquiry.