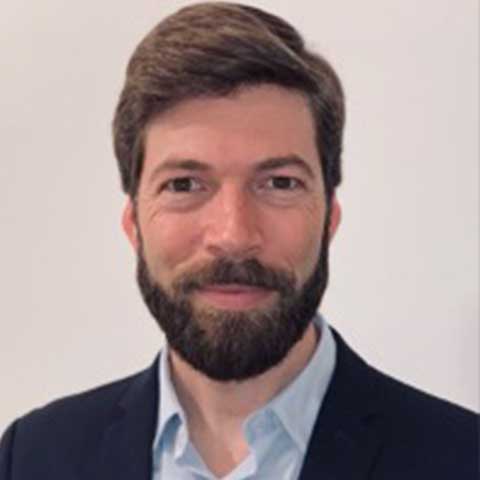 Gabriel
Lockwood
Senior Executive Coach
Paris, France
Get in touch
Coaching Experience
Certified coach Fielding Graduate University (2014)
Design & facilitation (Euronext/Leading High-Performing Teams)
Professional background
Professor of Strategic Management, Centre d'Études Franco-Américain de Management (CEFAM), Lyon, France
Assistant Director, New York Center for Nonviolent Communication
Education
Pepperdine University/ Masters Organization Development
City University of New York, BA Conflict Resolution & Modern European Languages
Media
Applying Conflict Resolution Theories to Our Widening Political Divide, Association for Conflict Resolution – Greater New York Chapter (ACR-GNY) · Jun 20, 2013
Gabriel is an ICF certified coach, consultant and trainer specializing in individual, team and organizational development. He is passionate about helping leaders create lasting change in their personal and professional lives in a way that is both effective and compassionate.
The task of leadership is to create an alignment of strengths, making our weaknesses irrelevant.

Professional background
Originally from the US and currently based in Paris, France, Gabriel has spent over seventeen years living, studying and working in Western, Central, and Eastern Europe, He is fluent in French, Russian, Spanish and German, and conversant in Polish.
Before becoming a coach in 2014, Gabriel trained and worked as a mediator in various contexts. His experience in conflict resolution taught him that his energy might be better spent giving people the tools and skills to avoid the kind of inter-personal and work-related conflicts that he was mediating. This led him to the fields of coaching and Organization Development. Gabriel has coached leaders and teams in the fields of food and agriculture, energy, banking, e-commerce, real estate, luxury, fashion, pharmaceuticals and non-profits.
Coaching expertise
In addition to designing and facilitating leadership development workshops, Gabriel helps individuals and teams imagine and design their desired future and realize that shared vision via concrete projects and actions by uncovering and building upon what is best in themselves and in their individual and collective experiences. His positive and participatory approach to change is reflected in his preferred tools: Appreciative Inquiry, Non-Violent Communication, Immunity to Change and Liberating Structures, to name just a few. Underlying his approach and worldview are strong personal convictions, optimism and belief in the fundamental goodness of people.
What we say about Gabriel Lockwood at Turningpoint
One participant of a leadership development program summed up Gabriel's contribution in two words: pertinant & empathetic. This combination of insight and warmth combined with courageous authenticity allows Gabriel to not only connect and build trust with his clients, but also to challenge them and help them grow.