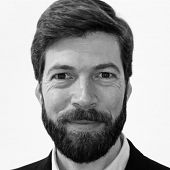 Gabriel Lockwood
Senior Executive Coach
Paris, France
Get in touch
Gabriel is an ICF certified coach, consultant and trainer specializing in individual, team and organizational change. He is passionate about helping leaders create lasting change in their personal and professional lives in a way that is both effective and compassionate. His positive and participatory approach to change is reflected in his preferred tools: Appreciative Inquiry, Immunity to Change and Liberating Structures, to name just a few.
Based in Paris, Gabriel helps individuals and teams imagine and design their desired future and realize that shared vision via concrete projects and actions by uncovering and building upon what is best in themselves and in their individual and collective experiences.
Gabriel holds a Master of Science in Organization Development from the Graziadio School of Business and Management at Pepperdine University, a graduate certificate in Coaching for Personal Development and Executive Leadership from Fielding Graduate University, and a Bachelor of Arts in Conflict Resolution and Modern European Languages from the City University of New York.
Gabriel has spent over thirteen years living, studying and working in Western, Central, and Eastern Europe, and is fluent in French, Russian, Spanish and German, and conversant in Polish.