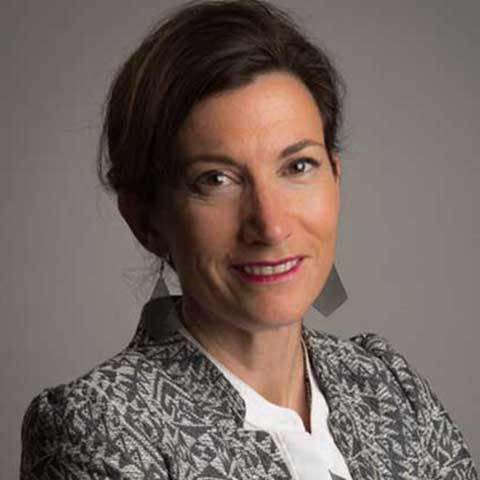 Flore
Ozanne
Senior Executive Coach
Paris, France
Get in touch
Coaching Experience
Certified Coach (Institut de Coaching International of Geneva, 2015)
Trained in Co-development, mediation and pairs coaching
MBTI certified
Professional background
Recruitment consultant
Founder of an event-planning company
Consultant-Coach and member of the Management Committee of an executive consulting firm
Personal commitments
Member of a vocal ensemble for 20 ans (6 concerts/year and tours)
Education
MBA at EM Lyon Business School (1998)
Independent Administrator certification, EM Lyon (2014)
An experienced coach, Flore enjoys working with executives and teams to help them discover their individual and collective potential by encouraging and empowering change.
But above the one narrow path still left to us stretches the sky.

Professional background
After an initial experience in the world of music and entertainment, Flore discovered and then devoted a large part of her career to the headhunting profession, first working for a firm and then founding her own firm in 2004.
As an entrepreneur, Flore also created an event planning business in 2007. In 2010, she joined an executive support organization, where she was a member of the Management Committee for 4 years. In 2014, she chose to focus on two of her core competencies: executive recruitment and team/talent support, for which she developed individual and team coaching methods.
Coaching expertise
Over the past twenty years, Flore has worked in a wide variety of contexts and environments (from start-ups to government agencies, from luxury goods to non-profits), rapidly gaining a profound understanding of the complexity of organizations. Flore's systemic approach also gives her a sharp eye for the relationships and connections between different actors in a group, which can be highly beneficial during individual or group coaching.
Her expertise is also based on extensive experience coaching dysfunctional teams. She provides a framework that is both confrontational and reassuring, enabling the various team members to exercise their responsibilities more effectively and to work together to find shared solutions.
What we say about Flore Ozanne at Turningpoint
Flore stands out for her unwavering commitment to supporting her coachees' personal and collective transformation, her boundless passion, and her contagious energy. She knows how to quickly identify the source of problems in order to propose relevant solutions.