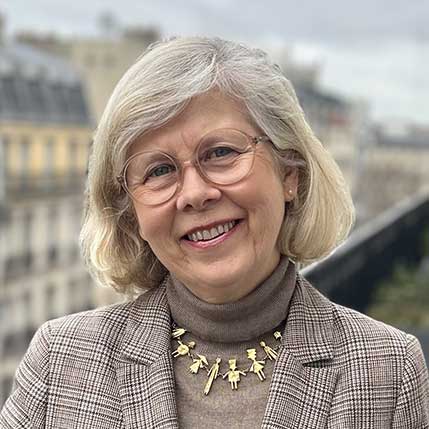 Anne Fendt
Principal, Senior Executive Coach
Paris, France
Get in touch
Following training at the ESCP, Anne worked in the French public sector for over 30 years, notably as a territorial administrator and then as a civil servant and senior expert. She held the positions of Director General of local authorities (DGS of Suresnes and DGA of Nantes), headed public services (CNFPT), and spent 10 years in the Department of Culture and Communication as director of transformational projects.
She then specialized in individual and group coaching and in training leaders in the public and para-public sectors.
Anne joined Turningpoint in 2014 as a Senior Coach and then as Program Director of public sector accounts.
Anne is a certified coach (CT Transformance Pro with Vincent Lenhardt), and is trained in the systemic approach (JA Malarewicz), transactional analysis, MBTI, operational re-framing consultations (G. Pellerin), and the YAO model (L. Buratti). She is a member of the EMCC-Association Européenne of coaching.