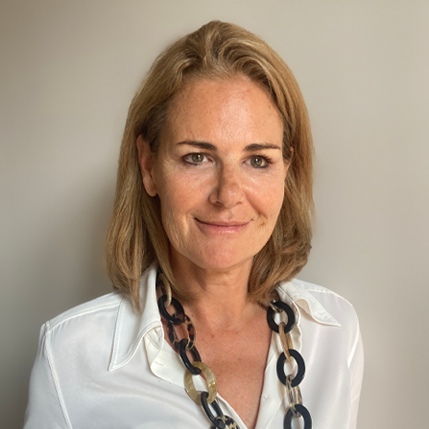 Sophie
Dacquet
Principal, Senior Executive Coach
Paris, France
Get in touch
Coaching Experience
Certified PCC Coach by ICF (2008)
Systemic Approach by Jacques-Antoine Malarewicz, Gestlat Epoké, Gestalt approach
Talents & TMP profile
Professional background
Consultant, Development Dimensions International (DDI)
Business Manager for BtoB magazine, VOYAGE D'AFFAIRE
Product Line Manager, EURO RSCG
Personal commitments
Helps students prepare their oral presentation for the Grandes Ecoles selection.
Education
Master in International Business Languages, University of Toulouse LE MIRAIL
Sophie practices coaching with conviction and commitment. She helps people and organizations to evolve by considering their specific  business issues. She is particularly attentive to supporting organizations committed to ethical and human perspectives, reconciling economic performance with respect for individuals and teams.
There are no wrong answers, only right questions.

Professional background
She began her career in Miami (Florida, USA), helping to create the network of a luxury retail chain. Back in France, she developed a large portfolio of key accounts as Product Manager at Euro-RSCG. She then took charge of the sales department of a Paris-based public company specializing in the BtoB market, before working for DDI, an international consultancy specializing in management training, assessments and recruitment. She then decided to become a coach to help individuals and teams in their development.
Coaching expertise
Initally, she completed a "Master of Business Coaching" at Mozaïk International and enriched her coaching practice by training with Jacques-Antoine Malarewicz on the Systemic approach. She continues her long-term training in the Gestalt approach.
Sophie turned to coaching when she realized the importance of understanding and knowing oneself, with hurts, beliefs, fears, projections and desires, in order to have an impact on people and the organization. Her objective is to help unleash the potential of her coachees. She became the coach she is today by going through the same process of self-knowledge and developing her intuition, as well as her ability to feel and perceive.
What we say about Sophie Dacquet at Turningpoint
Intuitive and perceptive, Sophie stands out for her ability to stimulate reflection. Her active listening skills enable her to support her clients in an attentive and receptive way, fostering their growth and fulfillment.