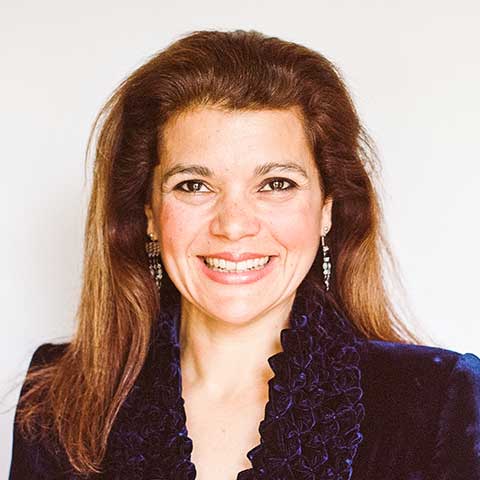 Hend
Lemenager
Senior Executive Coach
Paris, France
🇫🇷

French

🇬🇧

English

🇭🇰

Cantonese
Get in touch
Senior Executive Coach
Asia Corporate Coach Institute (2014)
Co-Active Coaching certified (2018)
ICF accredited coach (2018)
Apprecitative Inquiry, Non-violent communication, Design Thinking, Hogan Assessments, TMP
Professional background
Executive Coach & Member of the ICF Hong Kong Board of Directors (2018-2020)
COO Asia Pacific Technology, Société Générale CIB APAC (2012-2017)
Global COO Finance, Société Générale GIMS (2011)
Global Risk Head Deputy, Société Générale GIMS (2001-2010)
Personal commitments
Coaching for non-profits and charities (Mother's Choice in Hong Kong, OST in Tunis…)
Education
Master's in Capital Markets & Asset Management, CNAM & ESSEC
Master's in Statistics & Information Systems, Université Paris II Panthéon-Assas
As an executive coach, Hend helps executives develop their leadership in complex multicultural situations.
There is one admirable thing that always surpasses knowledge, intelligence, and even genius, and that is incomprehension.

Professional background
Hend has had an international career spanning more than 20 years in the fields of technology, finance, risk management and crisis management. At Société Générale, she managed multicultural teams (Europe, America and Asia), first in Paris and then in Hong Kong. She successfully led several strategic transformations for the bank. Hend began coaching leaders and teams within the bank in 2014. She notably participated in the development of a leadership program specifically designed for senior Technology profiles.
In 2017, she began focusing exclusively on coaching, working with leaders in a variety of industries (insurance, energy, retail, luxury, …) and in NGOs (mainly youth and education).
Coaching expertise
From 2018 to 2020, Hend was on the Board of Directors of ICF Hong Kong. She was responsible for developing executive coaching programs for large local charities. In January 2019, she joined Turningpoint Asia as a Program Director. Based in Paris since the end of 2020, she has continued her international coaching practice, working with leaders worldwide.
Hend designs tailor-made programs for lasting transformation. She works with various profiles and 360° feedback tools which promote self-exploration and introspection, reveal strengths and derailers, help each person discover his or her place in the team, and encourage a better understanding of impact and interpersonal relationships.
What we say about Hend Lemenager at Turningpoint
Hend embodies a balance of professionalism, insight and caring, thus positively impacting the people who work with her. Highly attentive to her coachees' needs, she is skilled in bringing together the talents and resources required to achieve the best results for her clients.