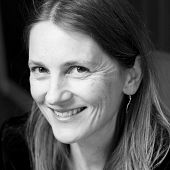 Donatienne du Jeu
Senior Executive Coach
Paris, France
Get in touch
Coach and specialist in public speaking, Donatienne is an expert in words and passionate about transmission.
She has a degree in Modern Literature and taught literature while pursuing a career as an opera artist and author of original shows performed in various Parisian theatres. In 2014, drawing on this artistic experience, she became a coach and consultant in communication strategy, first in an agency and then as a freelancer.
Trained in coaching at International Mozaik, she accompanies leaders in their professional journey and helps them to take their rightful place, in connection with others. She also offers individual or group coaching for public speaking, encouraging creativity and pleasure.
Inspired by her professional development and guided by a quest for meaning, she develops training courses that enable everyone to exploit their full potential. In particular, she runs public speaking workshops at leading schools such as Sciences Po and ESCP. She is also interested in "tech" subjects, which she explores through the writing of offbeat columns.