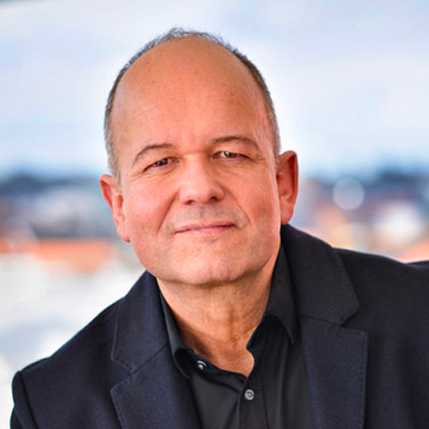 Tristan
Meisch
Senior Executive Coach
Ludwigsburg, Germany
Get in touch
Coaching Experience
Professional certified coach (ICF PCC – 2008)
Expert in Organizational Development
Professional background
Managing Director, evolux GmbH
Head of Consulting Team Telecommunication, Siemens AG
Head of Transformation Management, Siemens COM
Personal commitments
Volunteer Probation Officer for juvenile offenders after their prison sentence
Education
University of Mannheim, Diplom-Kaufmann (M.Sc.)
It is a privilege to be able to courageously pursue one's own longing for deeper truth and the unfolding of potential in people and organizations. Doing this mindfully, appreciatively and precisely is an ongoing life task and passion.
If you want something you have never had, you must be willing to do something you have never done.

Professional background
After first years in Dresdner Bank and university studies, Tristan built up a Siemens consulting team for start-ups in the telecommunications sector.  In their projects, they effectively supported young companies and spin-offs in using acquired Siemens technology to become successful telephone companies.  As Head of Transformation Management, Tristan learned to operate at the open organizational heart and to act fearlessly at C-level.
Under his own entrepreneurial banner, Tristan supported companies and their owners and managers in value-added organizational development and very practical work on a high-performance leadership culture.
Coaching expertise
Tristan's coaching career began after many organizational transformations, re-organizations and optimized processes, when he was tired of "change theatre" and found his passion in unvarnished communication and collaboration, providing tools that get to the root of problems, inspire rethinking, and lead to new action.
In Executive Coaching, he provides inspiration and guidance to business leaders to be the best version of themselves and achieve a resounding impact that resonates with business success and leadership excellence. Candid interactions, immediacy and authenticity—this is what he relishes about working with people to answer the big questions and rise to towering challenges.
He also specializes in working with structural and cultural corporate patterns and conducting workshops in intercultural collaboration. Tristan loves working in intense 1:1 as well as  hosting large group interventions, teaching teams to tap into their collective intelligence.
What we say about Tristan Meisch at Turningpoint
"I trust Tristan when we hike together in the mountains, just as I trust him when he is mentoring and supporting a team in unknown or rough terrain."