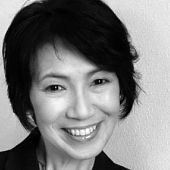 Tomoko Tanaka
Senior Executive Coach
Tokyo, Japan
Get in touch
Tomoko has served more than 2,300 hours as a professional coach with her over 20-year experience in corporate and management field. Tomoko is an expert in communications skill development and future-focused self and organizational management. She provides executive and business coaching as well as team building facilitations.
She can coach both in Japanese and English. Tomoko 's very open-minded and positive atmosphere let coachee face and implement their new challenges with courage. She stays back as a facilitator and mirrors the group or raises effective questions.
Tomoko is a Certified Professional Coach (PCC) and a member of International Coach Federation (ICF). She has been a founding member of ICF Japan since 2008, and now, she is Vice President and Board of Director for six years. Tomoko earned S.C.I.C from New York University and has kept lecturing at some universities. She has also written three books regarding communication diversification in different cultures.