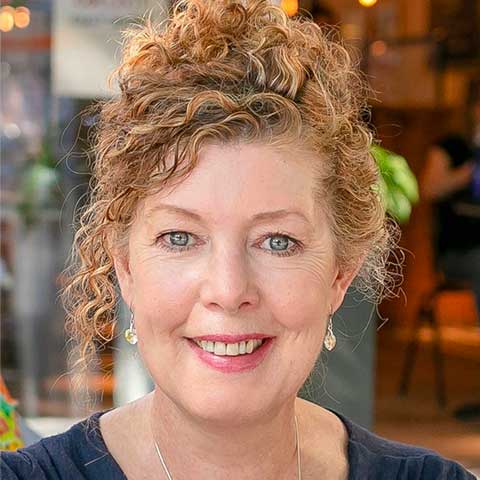 Terri
McNerney
Senior Executive Coach
London, UK
Get in touch
Coaching Experience
Certified coach at Conoco (1989)
EMCC accredited Executive Coach (2010) and Team Coach.(2021)
Professional background
OD Consultant – BP/Amoco
HR & Training Manager – Barings Assett Management
Personal commitments
Trustee at Security Women
Board Member Servant-Leadership UK
Education
Msc in Organisational Change from Ashridge/Hult Business School
Media
Organisational Consulting @ the Edge of Possibility
With 30 years' experience, supported by an MSc in Organisational Change, Terri works with business leaders and teams to navigate transitions, change and uncertainty. Partnering with them, enabling them to reconnect with their purpose and zeal, develop growth, increase impact and truly make a difference. Together, Terri believes, we can make a positive difference to people's life, and work, and to the business and beyond.
Tell me, what is it you plan to do with your one wild and precious life?

Professional background
Terri's first career was as a Maths Teacher for age 11-16 year olds in London. She then changed careers and joined Conoco as a Compensation and Benefits Analyst and  progressed to HR & Training Manager for their Jet Petrol business. Another change brought Terri to the City, working as HR &Training Manager for Barings Asset Management, before she joined Amoco as an OD Consultant. She worked on the BP Amoco's UK Merger Team and the start-up of Amoco's European Shared Services (ESS) organisation. In 1999, Terri set up Inspire the best, to focus on bringing out the best in leaders, teams and organisations. and has worked across a range of countries and industries.
Coaching expertise
Terri was fortunate enough to work for some great companies and cultures and also  some not so great.. She realised that there was a lot of work to be done, to create great places to work, where people can  give of their best and so contribute to the business success. A win win for all.
Wanting to make a positive impact and meaningful difference in the world has become a focus for many individuals and organisations, yet many are unsure of where to start. The need for authenticity, transparency and compassion is increasing together with the desire for greater resilience and well-being.  This is what inspires Terri  as she coaches leaders and teams.
What we say about Terri McNerney at Turningpoint
Enjoys life and likes to make the most of every situation. Organises social gatherings and loves spending quality time getting to know people and sharing experiences.