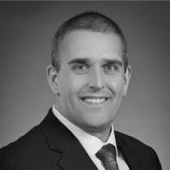 Steve Lawrence
Senior Executive Coach
Hong Kong
Get in touch
Steve has vast intercultural experience working for over 20 years in corporate leadership positions across 40 countries. During this time he has led global assessment, learning, and development programs with the aim of building employee engagement, operational excellence, and customer-centric service cultures.
Now, as a professional executive coach, Steve specializes in leadership effectiveness, team dynamics, organizational learning and innovation. Through facilitating highly collaborative meetings and events, he aims at crafting business strategy and defining new ways of working to get to the heart of the issue, embed new behaviours, drive decision making, inspire action and achieve real-world results.
Steve is an expert in experiential learning, accelerated learning and adult learning principles. He works to deliver world-class learning solutions that transforms mindsets and behaviours in support of organizational performance goals and change.
Steve is an IECL certified coach and a core member of the Design Thinking in Action (DITA) community in Asia, helping organizations adopt human-centric problem-solving practices. He works with various assessment tools, including Harrison Assessment Psychometrics.