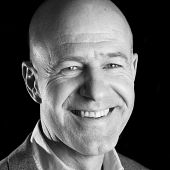 Patrick van Remoortel
Senior Executive Coach
Antwerp, Belgium
Get in touch
Patrick is an international executive and team coach, who is passionate about building leadership and driving change within organisations. He specialises in coaching executives, senior management, high performance teams and other professional relationship systems.
For about 20 years he has been working as an executive in several senior marketing & sales positions at Unilever, Henkel, Reckitt-Benckiser and Numico (Danone). During the 2nd half of his career he was mainly in charge of international business and innovation, working out of 3 HQ's and based in 5 countries.
Patrick holds a Commercial Engineering degree (M.B.A.). Before starting up his coaching practice he graduated in the UK and the US as an Executive Coach and Team Coach, respectively at CTI (The Coaches Training Institute), TCI (Team Coaching International) and CRR  (Centre for Right Relationships). The International Coaching Federation (ICF) has certified his skills. Patrick is also accredited by E.S.A. (European School of Administration) as official coach for the Institutions of the European Union.
He can rely on a solid background of NLP (Neuro Linguistic Programming), Neuro-Cognitivism and he has practitioner licenses for coaching and assessment tools like MBTITM (Myers-Briggs Type Indicator), TDATM (Team Diagnostics Assessment), TKITM (Thomas Killmann Conflict Mode Instrument) and TLCTM (The Leadership Circle).
Patrick coaches and facilitates in Dutch (mother tongue), English and French and has a fluent knowledge of German.