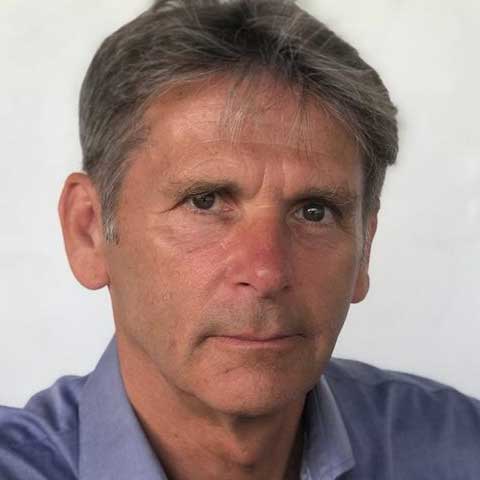 Michael
Savage
Communication consultant and Performance Coach
London, UK
Get in touch
Coaching Experience
Executive Coach Since 2010
Communication
Leadership presence
Storytelling
Graduate to C-Suite
Professional background
Professional Actor for 25 years, including many productions in London's West End.
Corporate entertainer and event dramatist
Freelacnce Leadership and Communication Coach since 2010
Personal commitments
Lover of all music and drama. Father, husband, guide and mentor. Family first.
Education
Associate of the Guildhall School of Music and Drama Professional Acting Diploma
Michael employs robust theatrical performance tools that help grow confidence and conviction. He is expert in unlocking creative potential and directing personalised leadership. He delivers group and one to one leadership coaching, storytelling, communication and pitch presentation workshops.
We need storytelling. Otherwise, life just goes on and on like the number Pi.

Professional background
All his life an entertainer, his journey from actor to coach has been an exploration of authenticity. The greatest challenge: to drop pretence and live the truth of any moment.
His long career as a professional actor and singer informs everything he brings to a corporate setting and through  many years delivering communication and leadership workshops starting at IMD business school, he has learned to skilfully translate the tools of performance into the tools of impactful leadership.
Coaching expertise
Since 2010 Michael has delivered one to one programs across Europe, Middle East and Asia for Senior Partners of Global Consultancies, workshops at a prestigious, Swiss Business School for top teams of companies ranging from Pharma, Financial Consulting, Aerospace. He helps individuals and teams to become more comfortable in their skin, more dynamic in their presentations, more skilful in their storytelling, more impactful in their leadership. His style is theatre-based, experiential learning, often using forum theatre, and he believes the best directors are the ones who can step back and guide performance. "We must do to learn". Whether with artist or executive, he works to grow self-generated confidence, creativity and credibility.
What inspires Michael's work is every moment of break-through, every stretch into new, impactful behaviour.  Progress is baby steps to giant steps!
What we say about Michael Savage at Turningpoint
Michael is all about relationship and bringing energy to performance. He listens intently, directs the action or plays as part of any team. Humour is one of his key weapons of connection.