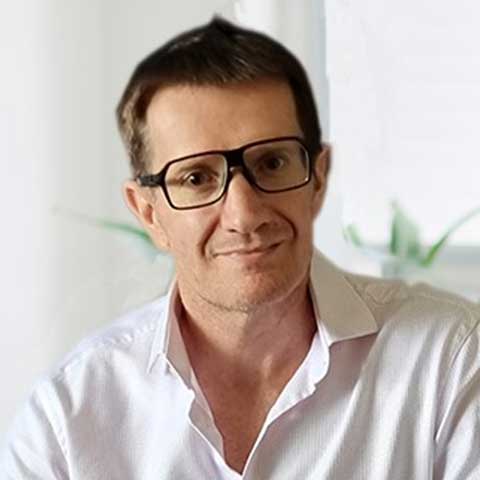 Michael
Bertrand
Senior Executive Coach
Singapore
Get in touch
Coaching Experience
Certified PCC coach by ICF (2014)
Leadership Maturity Framework, Neurobehavioural Modelling, ORSC, Leadership Circle, Appreciative Inquiry Practitioner, Enneagram typing
Professional background
Senior Consultant, Pyxis Technologies
Senior Consultant, WhyInnovation
Education
Engineer – software development, University of Auvergne, France
Michael's passion for leadership development is fueled by his creativity, curiosity, and courage to explore beyond what is visible. Nourished by a rich inter-cultural experience, he fosters an inclusive environment where individuals and teams can embark on transformative journeys and make significant transitions.
Life is like music for its own sake. We are living in an eternal now, and when we listen to music we are not listening to the past, we are not listening to the future, we are listening to an expanded present.

Professional background
Michael's life has been one of integrating many cultures, one of many reboots and one full of powerful encounters. He grew up in a mixed culture family, and he could never choose which one to call home. For a long time, it felt like he could not have roots because he felt the need to make a choice. Today, he realizes that it was a gift. It led him to explore living and adopting multiple cultures, professionally navigate a wide range of opportunities in which he has held senior leadership roles, led large teams across multiple continents and drove large organizational transformations. He owes the giant leaps in his life to the wonderful people he encountered along the way that helped him see beyond his perceived reality, challenged him to be courageous or simply held a powerful mirror in which he could observe himself. Thanks to them, he now dedicates his time to offering the same to others.
Coaching expertise
Michael's specialties are executive coaching, team coaching, facilitation, and team performance. In addition to his coaching certification, he specializes in neurobehavioral coaching, systemic coaching, adult developmental coaching, Immunity to Change and co-active coaching. Since he discovered integral coaching and adult development theory about a decade ago, he has been exploring it for himself and integrating it gradually into his work with his clients. It has helped him reveal powerful assumptions, believes, and clarify what really matters to him. He has realized that alignment is about embracing two perspectives that appear not able to co-exist and that being curious about one's blind spots is where the most profound opportunities reside. All these perspectives have helped him generate flow in his personal and professional life by letting go of his own resistance and committing to be in the moment.
What we say about Michael Bertrand at Turningpoint
Michael guides clients when at a junction, either intentionally or not. They may be experiencing tension or sheer excitement; whatever it is, it is a big thing!  He helps his clients navigate complexity, find innovative solutions and transform themselves.