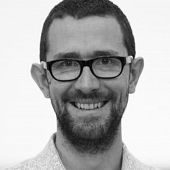 Karl-Stephan Lucas
Senior Executive Coach
Paris, France
Get in touch
Karl-Stephan LUCAS is a consultant, teacher and facilitator. Graduate in International Business. After holding positions as trainer at Téléperformance, then training manager at Internet Telecom, he became a Learning and Development Manager at Orange Campus (Orange University for Management) in 2009. He designs, facilitates and manages support programs for Orange Group entities in France and abroad.
These programs are tailor-made and aim to support the human dynamics in the organization allowing teams to federate, to support them in their transformations, to encourage cooperation and transversal work, to help members of management committees to develop their collective skills, to bring out and share a vision and to accompany a strategy or to help a leader taking up a new position.
In addition, since 2001, he has been teaching theories and practices of negotiation at the University Paris IX Dauphine, and since 2016 at INET. He is also a teacher at INET on the management module "collective intelligence and creativity".
Finally, he practices group facilitation using collective intelligence processes and digital tools (Stormz), is certified for the professional use of CCTI / MBTI personality types (Osiris Consulting) as well as in practice, tools and collaborative methods (Yuman Consulting). He regularly participates in the CREA Conference (International Conference of Creative Problem Solving Practitioners) both as participant and facilitator.