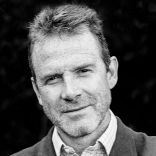 John Nicholson
Senior Executive Coach
London, UK
Get in touch
John specialises in working with people in roles where the pressure and the stakes are high. His focus includes coaching executives and in developing high performance teams and groups in a variety of settings.
He worked in Finance for over 20 years in roles that included Head of Risk Management and Head of Recruitment. This experience has informed his coaching approach: rigour and a passion for great teamwork and leadership. His pragmatic approach, affable style and a determination for his clients to make genuine progress serve to quickly build credibility and trust.
John helps people to improve their performance through: regaining/maintaining a sense of perspective, by helping them to understand themselves better, to identify their own barriers to performance and working out strategies for overcoming them, being clear about their purpose; understanding their role and place in the organisation, linking their objectives to organisational strategy.
He is a graduate of the Change Leadership and Coaching College of The Wilsher Group and member of the Association for Coaching (UK). He is accredited by the British Psychological Society to use psychometric tools, including the Myers Briggs Type Indicator (MBTI) and the Occupational Personality Questionnaire (OPQ).