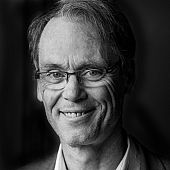 Jacob is an Executive Coach at Turningpoint and an Affiliate Professor at HEC Paris, specializing in organizational change strategy and innovation. He contributes to several HEC Executive Education programs including Air France-KLM, Indian Rail, Total, GdF-Suez, the EMBA program, the M.Sc. In Consulting and Coaching for Change….
A British citizen, Jacob's business background includes 20 years of experience in Europe and Asia with Unilever plc, one of the world's leading consumer goods groups, working in industrial relations and HR, marketing, brand strategy, innovation and business development. He subsequently was appointed Chief Executive of the national arts organization Art Exhibitions Australia. He has been a coach, consultant and teacher for the last 12 years.
Jacob is a founding member of The Change Leaders community of practice in Oxford and Paris He has written for the Economist, the London Times and the Museums Journal, as well as translating and contributing to a number of arts-related publications.
Jacob holds an M.A. in Classical Literature and Philosophy from Oxford University (1976) and an M.Sc. in Organizational Change from HEC, Paris (2004). He is qualified bilingual executive and group coach (CIC Grenoble) and affiliated to the International Coaching Federation (ICF.)