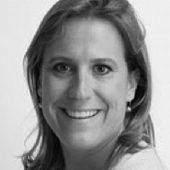 Florence Roisin-Van Loon
Senior Executive Coach
Brussels, Belgium
Get in touch
Florence coaches senior managers, executives and entrepreneurs in international environments.   She facilitates group coaching for companies with the objective of strengthening communication and cohesion within teams using inclusive leadership methods.  She also facilitates workshops to increase cultural intelligence in a business environment.
After working as a Human Resources Manager at FICS and Financial Architects in Belgium, she lived abroad for several years.  Her international experience ignited a passion for social entrepreneurship and allowed her to develop an expertise and passion for intercultural communication.  Upon her return to Belgium, she worked as a psychologist and accompanied expatriates and their families in reorienting their career upon arriving in Belgium.  Since moving to Montreal in 2015, she has been working as an executive coach. Co-creation and co-development are important values for her.  She is part of an intercultural team of experts and she co-facilitates projets in international settings abroad, mostly in Africa.
She graduated in Industrial Psychology at the KULeuven (University of Louvain), and is certified as a Transactional Analyst (CTA).  As a certified coach from Concordia University, she continues to solidify her skills in leadership coaching and intercultural communication.