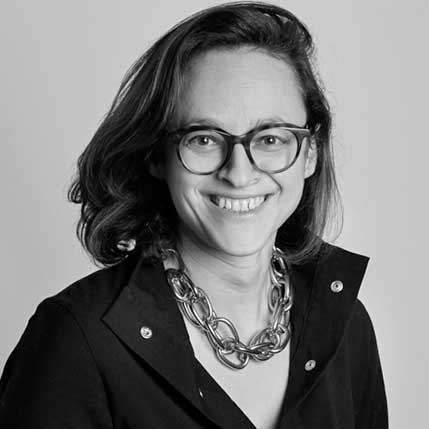 Emilie
Cymberg
Senior Executive Coach
Paris, France
French

English
Get in touch
Coaching Experience
Certified Coach since 2018 (CTI – CPCC)
ORSC Practitionner
Leadership Circle Profile Practitionner
Professional background
CSR and Global Strategic insights Director @ Johnson & Johnson.
Senior Manager Category Strategy and Insights & Planning @ Kellogg's
Manager Consumer and Market Knowledge @ Procter & Gamble
Personal commitments
Volunteer Coach at the Women's Impact Alliance
Education
Masters in Business from ESCP Europe (2003)
Media
https://www.linkedin.com/in/emilie-cymberg/
Emilie leverages both her corporate career and her international experience to lead her clients through the different challenges and transitions executives and teams  encounter.
I never lose. I either win or learn.

Professional background
Curiosity for people is one of the main drivers in Emilie's life and career. She grew up and worked most of her life outside of her home country: adaptability and being amazed at the world's diversity became her 'super-powers'.
Emilie has 20 years of global corporate experience as a marketing and CSR leader in Fortune 500 FMCG Companies (P&G, Kellogg's, Johnson & Johnson). Her drive was to bring deep consumer understanding at the heart of brand strategies.
Emilie's coaching journey started as a personal development experience. From this personal experience she developed the conviction that developing a 'coaching culture' would be a key success driver for organisations willing to embrace the challenges of the 21st century.
Coaching expertise

Emilie supports leaders and teams through significant professional transitions and transformations. She believes these periods are appropriate for deep introspection and questionning and can lead to significant personal and collective transformation for the greater good. Her coaching style is warm , inquisitive, dynamic and direct. She uses her intuition to adapt the pace to what she feels is her client's need in the present moment.
What we say about Emilie Cymberg at Turningpoint
Emilie spent more than 25 years growing up and working in Western Europe, South America and Australia. She enjoys travelling with her camera to capture life scenes in different parts of the world.