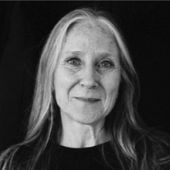 Deborah Howard
Senior Executive Coach
New York, USA
Get in touch
Deborah is a leading organizational consultant, professional certified coach who previously worked as a public interest lawyer. She brings intercultural insight and a passion for social justice to her work as a change catalyst helping leaders and their teams transform themselves and the world by tapping into their wisdom and creative potential.
Her work with organizational leaders and teams includes, coaching leaders to live and work in alignment with their purpose and values, enabling them to re-ignite passion and bring out the best in themselves and others. It also includes working with team members to strengthen their relationships and collaborate creatively across differences and enabling leaders to make strategic decisions to overcome challenges, manage change and fulfill their organizational missions
Deborah has a master's degree in organization development from American University/NTL after obtaining a bachelor's degree from Harvard University and a law degree from the Northeastern University School of Law
Deborah's experience includes having lived, studied, and worked in Japan as well as working in Singapore and India. While an undergraduate majoring in East Asian Studies, she spent a year at Waseda University in Tokyo, where she studied Japanese language and culture. She returned to Japan later, after practicing law in Alaska, to study law for a year and a half at Doshisha University in Kyoto, through a fellowship awarded by the Japanese Ministry of Education.