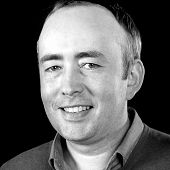 Christophe Mikolajczak
Senior Executive Coach
Brussels, Belgium
Get in touch
Christophe coaches Executives and Senior Teams for the development of personal, team, and change leadership. He supports his clients in leading at their best, and innovating the way they manage and work together, in a way that fosters inspiration, learning, partnership, and performance.
Before being a coach, Christophe worked for 9 years as a management consultant at McKinsey, where he personally led more than 25 strategic initiatives, with a particular focus on pioneering approaches for talent management, top team development, and culture transformation.
As coach and consultant, he has worked for numerous large companies, and fast growing start-ups. He has developed a particular expertise in team, organization, and systemic coaching, facilitation of co-development groups, collective intelligence workshops, and leadership workshops. He is also a coach supervisor, and is passionate about innovative and participative organization models.
He is a Professional Certified Coach with the International Coaching Federation (ICF), and the Academy of Executive Coaching (AEC), He holds a Master in Economics and Philosophy from Oxford University (UK), and an MBA from Vlerick Business School (Belgium).