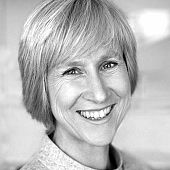 Christina Quirin
Senior Executive Coach
Hamburg, Germany
Get in touch
Christina Quirin is an experienced professional Executive Coach, Team Coach and Facilitator who has worked extensively with executives and teams in corporate environment based in Hamburg, Germany. Her 30+ years of business experience includes helping senior leaders and teams in global organizations create more success through leadership awareness, agility and presence even with virtual and remote teams.
She specializes in corporate coaching for multinationals and diverse teams, focusing on what they share and how cultural differences can be levered. Especially German-French working culture, German-US and the interfaces of European and global management cultures. She has a passion for supporting leaders of global corporates to create the corporate culture that bring out the best in their teams. She has worked extensively with people and organizations in situations of growth, crises and change.
As head of communications of international scientific, cultural and media organizations, Christina created services and products that doubled publicity in the market. Within the organization, she created new awareness for marketing and international cooperation, managing a shift in organizational culture as well as in public perception. Several times in her executive career, she and her team won awards for their media products and marketing services.
Christina is a Certified Professional Coach by International Coachfederation (ICF) and has a broad background of brief coaching, Ericksonian hypnosystemics and transactional training (TA), who focuses on the most effective way to support sustainable development of leaders and teams. She graduated Ludwig Maximilians University of Munich and holds a diploma at the Vienna Business School.