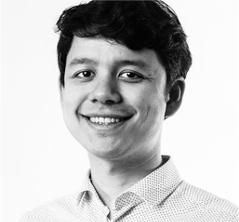 Charles Revue
Researcher at EMLyon Business School – in partnership with Turningpoint
Lyon, France
Get in touch
Charles is completing a doctoral thesis on leadership under the supervision of Pierre-Yves Gomez. At EMLYON business school, he teaches strategic change management and organizational behavior for the Grande Ecole Program (initial training), the Specialized Master in International Management Law and the General Management Program (continuing education).
Previously, he worked as a management consultant for ten years touching upon a variety of assignments: from strategic studies to managing transformation programs, in the public sector as well as within the pharmaceutical and financial industries for both small & medium size businesses and large groups in France and abroad.
Charles is also the author of several detective novels in which he played out his reflections on social issues:  "The ones who remained" (2016, ed. Librinova) denounced the impoverishment of small French province towns, while another book sheds light on the thorny subject of freedom of expression.