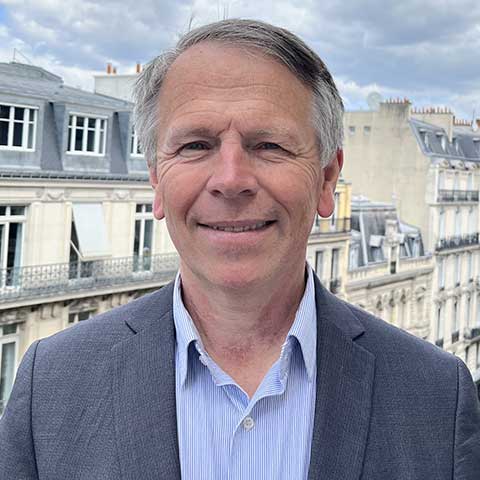 Antoine Blanc
Senior Executive Coach
Paris, France
Get in touch
Antoine has 25 years of experience in leading complex and heavy technological projects in an international context. As a consultant and coach, he accompanies executives and managers to help them solve their positioning and performance challenges, strengthen their professional relationships, and to develop their skills in leading dedicated teams or project teams, with assertiveness and confrontation, within the framework of complex and evolving organizations or systems.
After a first experience at the French Ministry of Industry in the fields of pollution, risks, natural resources and energy management, Antoine held several managerial roles in industrial groups Solvay and Renault, in various multicultural contexts.
As a member of the Renault-Nissan Alliance project engineering management team, he recently led four engineering teams across three countries: France, Korea, and China, for the complete renewal of Renault's small car range, representing an investment of more than two billion euros.
A graduate of the Ecole Polytechnique de Paris (X) and an engineer from the Corps des Mines, Antoine trained in coaching at HEC Paris.