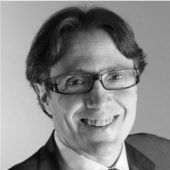 Yves-Pascal Pelcener
Senior Executive Coach
Singapore
Get in touch
Yves-Pascal is a Senior Executive Coach who accompanies executives and teams navigating challenging times of transition and change, leading to the next level of individual and collective performance. Having resided in France, Australia and Singapore since 2010, Yves-Pascal has partnered with clients across the globe (more than 40 different nationalities) and across the industries of Aerospace, Banking, Defense & Security, Education, Energy, Financial Services, Food & Beverage, Healthcare, High-tech (Hardware / Software / Services), Insurance, Luxury, Manufacturing, Media, Mining, Oil & Gas, Retail and Transport.
Yves-Pascal believes in the power and magic of co-creating a safe and courageous space for his clients to genuinely connect to who they are deep inside and explore what they profoundly want. He accompanies them by embracing all their dimensions and complexity and supports them in accessing new perspectives, taking into account their whole system and network of relations. Yves-Pascal brings to the coaching partnership his creativity, wittiness, and humor to unveil new paths for his clients' success and fulfilment.
His corporate experience (20+ years) in fund management, risk management and business development spans a distinguished decade in Crédit Mutuel CIC Paris, and later as the Managing Director (Co-Founder) of Pastel & Associés SA Paris, a prominent French asset management company. His tenure as an entrepreneur has seen him lead the development and transformation of a startup to an investment firm that was well-respected for its robust methodology, as well as its outstanding results. It is this same results-focused approach he brings to his coaching.
Yves-Pascal holds a Master's Degree in Financial Markets from Paris Dauphine University, a Graduate Degree in Economics and Management from Paris I Sorbonne University, and the Financial Analysis certification from the French Society of Financial Analysts. Moreover, Yves Pascal is a Professional Certified Coach with ICF, a Certified Professional Co-Active Coach with CTI, a Certified Organisational Coach with (IECL), an NLP Master Practitioner, certified in Appreciative Inquiry and has been trained in Organization and Relationship Systems Coaching, ORSC with CRR Global. Yves-Pascal is a Member of The Hogan Coaching Network (HCN) and is certified in assessments such as Hogan, MBTI, 360°, Belbin, StrengthsFinder, TALENTx7, FIRO-B, Intercultural Awareness Profiler (IAP) and Intercultural Competence Profiler (ICP), WorkPlace Big Five.