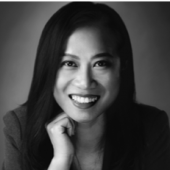 Vivien coaches senior leaders and top talents from large multinational companies across the regions. She advises organisations in succession planning and coaches transitioning leaders in their readiness for the next role. She partners predominantly witth he C-suite, business leaders and HR leaders to develop leaders for today, tomorrow, and the future. Her coaching focus honours the values, purpose, and uniqueness of each individual.
Vivien has almost 20 years of experience in developing leaders for numerous highly profitable Fortune 500 MNCs and has worked across different leadership levels in global, regional and local teams. Prior to that, she has extensive consulting experience and has worked with clients from a broad range of industries, including financial services, hospitality, medical services, technology, and FMCG.
She brings a honed professional expertise, and is proficient in the ecosystem of corporations. This unique background allows her to bring strategic thought leadership, pragmatic delivery and a savvy sense of stakeholder perspectives to her work with clients.
Vivien is passionate about supporting career women with children to live their personal and professional lives to their full potential.
Vivien is a Chartered Psychologist (CPsychol), Registered Industrial-Organisational Psychologist and a Co-Active Coach (CPCC). Moreover, she is an Associate Certified Coach (ACC) with the International Coaching Federation (ICF) and Appreciative Inquiry practitioner with Turningpoint. She is certified to use a diverse range of assessments such as Hogan, Myers Briggs Type Indicator, Strengths Profile, and Global Personality Inventory.