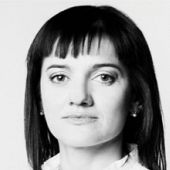 Teresa Ramos
Senior Executive Coach
Madrid, Spain
Get in touch
Teresa coaches senior executives, top managers, and high potentials. She helps her clients improve their business performance and achieve their business objectives, enabling them to discover and realise their full potential. She also works with international teams and conducts intercultural coaching, training and consultancy.
Teresa brings more than 23 years experience in senior management positions in the high technology and telecommunications arena, leading international and intercultural teams based in locations worldwide. She has worked worldwide with global companies including British Telecom, O2, Vodafone, Siemens and Telefonica. After living in Germany and the UK for many years, she speaks English, German and Spanish fluently and feels as much at home in the British and German cultures as in her native Spanish one.
She is very passionate about helping women develop as business leaders and about intercultural topics such as coaching across cultures, intercultural coaching and intercultural consultancy.
A Theoretical Physics graduate from Salamanca (Spain), she also has a degree in Music (Salamanca), a Masters Degree in Telecommunication Engineering from King´s College (London) and an Executive MBA at Instituto de Empresa (Madrid). She is a member of the MeylerCampbell Business Coach Community Certified and she is also trained in patent generation and creativity.