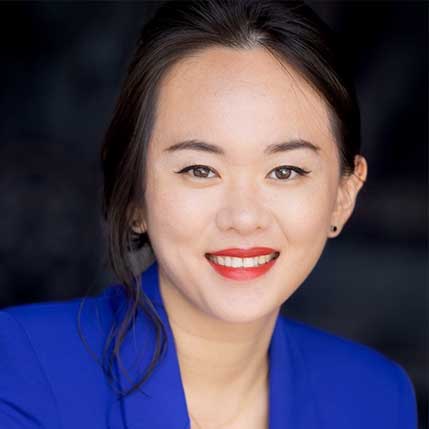 Subin
Hong
Senior Executive Coach
Singapore
🇨🇳

Chinese

🇫🇷

French

🇬🇧

English
Get in touch
Coaching Experience
Professional Certified Coach (2021)
Certified Professional Coactive Coach (2020)
Organisation and Relationship Systems Coaching Fundamental
Professional background
Retail Development Manager (LVMH Fashion Group China)
Operations Manager (Givenchy China)
Consultant (Cushman&Wakefield France)
Personal commitments
Volunteer at Equal rehabilitates at-risk youths, persons with special needs, the elderly, and foster families with therapy horses
Latests insights
Subin helps multicultural leaders unleash their intelligence with authenticity, courage, creativity and determination for inclusive leadership.
He who has a why, can bear any how.
Professional background
Thanks to her experience with the LVMH Fashion Group, Subin has an in-depth professional background in luxury goods in China. She was involved in expansion and real estate operations, working with local and international general managers. She then led a number of group-wide cross-regional and cross-functional retail development initiatives. These various projects contributed to the development of the Group's store network in China, the standardization and improvement of sales processes, and the entry strategy of international brands into the Chinese market.
In 2017, she arrived in Paris to work as a consultant for Cushman & Wakefield. She supported international brands in entering and establishing themselves on the French market, overseeing their business expansion strategy, lease negotiations and market intelligence.
Since 2019, she has again been based in Asia, in Singapore, where she focuses on projects supporting leaders and their organizations. Nothing brings her more satisfaction than seeing her clients unleash their inner critic, create their own definition of success and lead with courage and authenticity, inspiring others to do the same.
Coaching expertise
As a TCK (third culture kid), from Chinese descent, brought up in France and Spain, having lived and worked across 5 countries, Subin's worldview gives her the ability to navigate with ease in a complex and ever-changing globalized world. She is a bridge builder between East and West by effectively engaging with geographically and culturally diverse leaders, teams and organizations. Her personal journey has led her to attach great importance to issues of diversity and inclusion. She has a strong commitment to working with organizations managing geographical and cultural diversity.
What we say about Subin Hong at Turningpoint
Authentic and intuitive, Subin makes sure to create a caring environment that encourages those around her to open up with confidence.