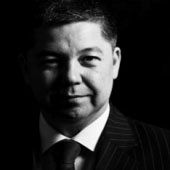 Steven is an executive coach, facilitator and change management consultant with over 20 years' experience to board level, where he has worked both in executive and consultancy roles. Steven has worked mainly with CEOs, MDs and Heads of Business Unit, where he has coached leaders and organisations usually undergoing significant changes. He has coached executives and delivered leadership & change programmes in the Europe, Asia and the Middle-East, with clients from a wide range of companies/sectors.
Steven's early career was in advertising and consumer marketing, where he held operational roles such as marketing The Economist in the Asia Pacific. Post-MBA, his work as a brand consultant enabled him to apply brand strategy and brand management principles to improving the performance of consumer brands in a range of sectors including retail, technology, entertainment and media. Later his work turned to to corporate brand work, where he delivered employee engagement and organisational change programmes. Steven's previous roles and experience still inform his view that it is vital to align strategy, operations and people in order to achieve organisational success.
Steven holds an MBA from London Business School, a Diploma in International Marketing from Insead, and a BA from the University of Melbourne. He is an ICF accredited coach, with a Business Coaching certification form Open Door, Australia. He is also a qualified Myers Briggs Practitioner, a foundation-level Psychotherapist and an accredited facilitator of the UK Government's Training Development Agency. Besides English, he also speaks conversational-level Chinese (Cantonese) and Bahasa Malaysia.