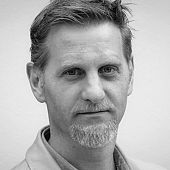 Simon is a strategic executive and renewal coach with 10 years of experience and over 22 years in the learning & development field. Simon helps business leaders to find their own unique path integrating the demands of modern business success and leadership demands, with authentic personal purpose, energy renewal and impact. He has coached leaders and executive teams across all industries and sectors, including technology, retail, manufacturing, financial services, advertising, law, education, health care and renewable energy.
Simon has been a development specialist since the start of his career, notably working with Microsoft's top leaders for 13 years. He also has extensive coach supervision experience and has lead programs in diverse countries around the EMEA and APAC regions.
He received his Honours B SocSci from the University of Cape Town with a major in Organisational Psychology. He trained as an Integral Business Coach through The Integral Coaching Centre and is registered as a Professional Coach through COMENSA (Coaches and Mentors South Africa). An accredited Thinking Environment CoachTM, Simon also has training as a Dialogue Facilitator and as an Advanced Presencing Practitioner.
Following an emergent approach, Simon helps leaders to access depth within themselves and connect to their highest future potential as it reveals itself. Based in Cape Town, Simon enjoys living and working in the transformational environment of South Africa.