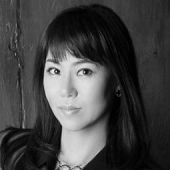 Sabrina Park
Senior Executive Coach
Seoul, South Korea
Get in touch
As a professional certified coach with the International Coach Federation, Sabrina has more than 14 years of experience in executive coaching since starting her coaching career in Korea, successfully training over 500 coaches locally.
Since then, she has gained an extensive global knowledge on people and leadership from meeting over 1,000 leaders of organizations from around the world. With her own coaching practice focused on leadership and transitional coaching, Sabrina puts emotional intelligence, communication, positive organizational culture, Appreciative Inquiry and workplace diversity at the core of her coaching techniques.
Based on her diverse professional background, she provides powerful coaching and workshops, as well as coaching services for a range of multinational companies in Korea.
In addition to coaching for organisations from a diverse range of industries, including F&B, consumer electronics, auto manufacturing, financial services, pharmaceuticals, and luxury goods, she has also provided business coaching classes to students at Sehan University in 2015.
Further to taking on the role of president of the Asia Pacific Alliance of Coaches in 2013-2015 and publishing a program book "Principles and skills of coaching for Social Workers", her accomplishments include founding the world game 'positive 100 days project', which has reached over 300 people across 12 countries so far, leading them to enjoy their lives more with positive energy.