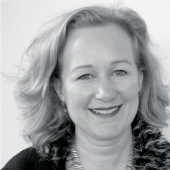 Sabina Bastian
Senior Executive Coach
Montreal, Canada
Get in touch
Sabina is a Professional Certified Coach. She works with executives and managers helping them develop their leadership presence and competencies, through processes which liberate the potential and maximise the impact of individuals. She collaborates with clients in various sectors including finance, energy, telecom, aviation, legal and manufacturing. She also coaches leaders within Concordia University's Executive MBA program.
Before working as a coach, Sabina was an executive in the marketing communications industry for over 20 years, occupying management and strategic planning roles for high profile international firms, such as Cossette and TBWA. She was advising a roster of blue-chip clients including Bell Canada and BCE, Nissan, Petro-Canada, Transcontinental, CGI, Alcoa, Canada Bread and Saputo.
Sabina is recognised for her strategic mind, her deep listening skills and her ability to quickly get at the heart of the important issues affecting leaders and their organisations. In her coaching, she is very interested in and draws upon the approaches of positive psychology, appreciate inquiry, neurosciences, emotional intelligence applied to leadership, as well as narrative and integral coaching.
Sabina holds two coaching certificates from the John Molson Executive Centre of Concordia University (ACC & PCC), a Specialized Graduate Diploma (D.E.S.S.) in Marketing Communications from l'École des Hautes Études Commerciales (HEC) of Montreal, as well as a Bachelor's degree in Political Science and Foreign Languages from McGill University.