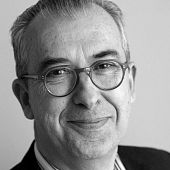 Paul-Hervé Vintrou
Senior Executive Coach
Paris, France
Get in touch
Paul-Hervé coaches senior managers, executives and their teams with the goal of improving performance: vision, values, transformation, strategy, organization, innovation, team building. He has worked with diverse executives and companies in 35 countries since 2002.
Paul-Hervé began his career as a producer at Vidéogrammes de France before becoming publisher and Management Director of different magazines (Notre Temps, L'Expansion, Harvard Business Review…). He then held the positions of Senior VP of Subscriptions for Canal+ and General Manager of thematic TV channels before ceoming CEO and Managing Director of Numéricable. He later founded Media Consulting Group, a coaching and consulting firm specializing in the media sector.
Former President of the International Coach Federation – ICF Paris Ile-de-France, he is the author of the book Manager dans la joie au bénéfice de la performance (Vuibert). He is a sworn legal expert for the Paris Court of Appeals (media, cinema, television, press, publishing) and an APM expert.
A graduate of the European Business School, Paul-Hervé is a Master Certified Coach (ICF) and a Master of Business Coaching (International MozaÏk); he is also trained in Gestalt and Co-development. He is a professor at the Cegos Coaching School.