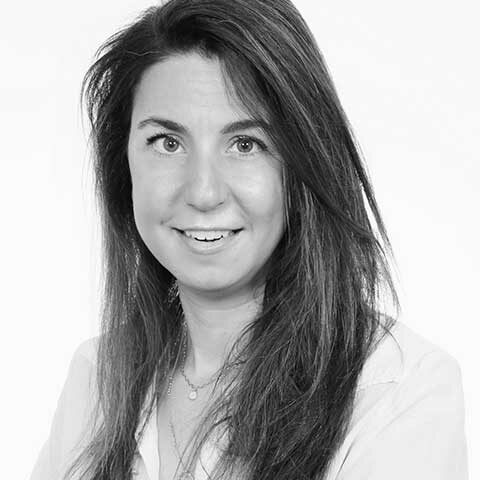 Patty Karam
Senior Executive Coach
Beirut, Lebanon​
Get in touch
Let no one ever come to you without leaving better and happier.​
Patty is an organizational development facilitator, executive coach and university instructor with more than 15 years of experience in strategic human resources management and leadership. ​
Former Cluster Director of Human Resources for InterContinental Hotels Group for a decade, Patty founded Vektor & Pi in 2013, a human resources consultancy, training and coaching firm aiming at facilitating the development of organizations driven by its motto "achieve through people".​
Her hospitality management background and her inborn empathy strengthened her deep understanding and appreciation for people, their story and needs. She provides pertinent advisory services, designs, constructs, delivers and sustains workshops and developmental academies tackling topics mainly related to interpersonal, power and leadership capabilities enhancement, in English, French and Arabic. She leads structural transformations and supports teams throughout the change, in various companies across different industries and countries.​
Since 2012, Patty has been teaching Human Resources, Leadership and Management courses to both master's and bachelor's degrees at the Université Saint Joseph (USJ).​
Patty is passionate about people. Since childhood she was the reference for her surrounding, their ears and voice. She was always elected to represent her class at school. Her love for positively impacting others' life and building meaningful connections led her to major in Hospitality Management. After integrating the magical word of hotels, she quickly shifted to occupy positions in the Human Resources department, driven by her initial vocation of supporting people, solving their problems and boosting their motivation. Following a decade of interactions, coaching and mentoring with thousands of team members, she decided to formalize her activity by becoming in 2011 member of the British Psychology Society then in 2014 certified Coach from the Coaches Training Institute (CTI) in London, accredited by the ICF, and afterwards certified trainer in Behavioural Emotional Intelligence and Social Style.​
Patty believes that people are the primary asset and driving force behind the success of every organization. Along with her team, she supports organizations in reaching their goals by capitalizing on their individuals and teams strengths and potentials.
​
​Patty is altruistic and generous. She is known to be a resourceful giver who builds deep and positive connections with others, supporting them throughout their path.​
​