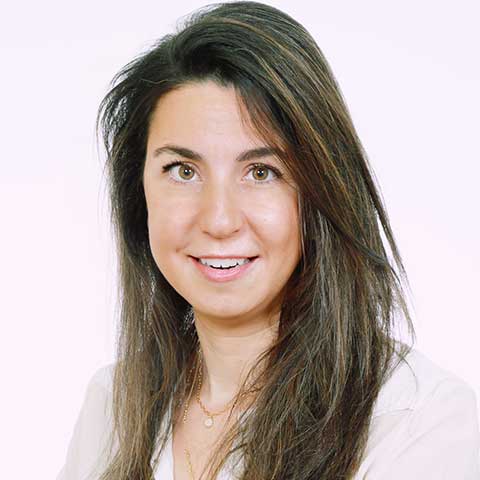 Patty
Karam
Senior Executive Coach
Beirut, Lebanon​
🇬🇧

English

🇫🇷

French

🇦🇪

Arabic
Get in touch
Coaching Experience
Certified coach from the Co-Active Training Institute in London (2014)
Practice Executive Coaching
Professional background
Founder and Managing Partner of Vektor & Pi, a Human Resources Consulting, Training and Coaching Firm
Cluster Director of Human Resources for InterContinental Hotels Group in Lebanon
Personal commitments
Pro bono development solutions to local NGOs
Professor of Human Resources and Management, Saint Joseph University (Beirut, Lebanon)
Education
French Baccalaureate in Economis Sciences & Social, Collège Notre Dame de Jamhour
BA in Hospitality Management and Tourism, University Saint Joseph
Patty is an organizational development facilitator, executive coach and university instructor with more than 15 years of experience in strategic human resources management and leadership.
Let no one ever come to you without leaving better and happier.

Professional background
Patty began her career in hotel management. She quickly gained responsibility and guided by her initial vocation to accompany people, specialized in the field of human resources to help her colleagues solve their problems and boost their motivation, so that they could perform at their best. For over ten years, she held the position of Regional Director of Human Resources for the InterContinental hotel group. At the same time, she led structural transformations and accompanied teams through change, in various companies, sectors and countries. Since 2012, Patty has been teaching Human Resources, Leadership and Management to Bachelor's and Master's students at Saint Joseph's University.
Coaching expertise
In 2013, Patty founded a human resources consultancy in Lebanon, specializing in training and coaching. She believes that employees are the key to any organization's success. Her experience in hotel management and her innate empathy have strengthened her understanding and appreciation of others, their stories and their needs. She then obtained a coaching certification in emotional and behavioral intelligence. She designs, builds and facilitates workshops and development programs, addressing topics mainly related to improving interpersonal and leadership skills. She speaks French, English and Arabic.
What we say about Patty Karam at Turningpoint
Patty is altruistic and generous. She gives wholeheartedly and makes deep, positive connections with others, supporting them throughout their mission.