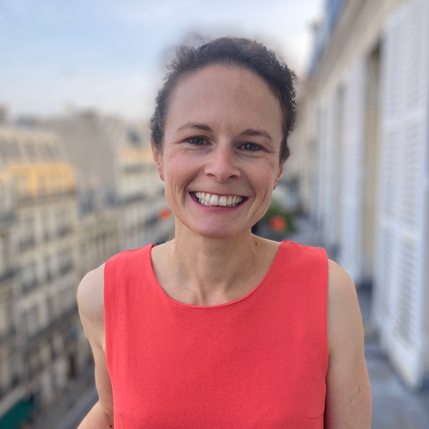 Olivia has 9 years of professional experience in information technology companies (Viveris) and management consulting firms (Bearing Point). Olivia primarily worked in human resources in which she managed different aspects throughout various missions for large companies such as training, career management, information systems, payroll, and administration.
During her sabbatical in 2009 she trained in musical theatre and hiked 8000 miles of the Way of Compostelle.  In addition she was a volunteer tour guide for historical and artistic heritage sites throughout Europe.
Olivia is an agricultural engineer and earned her degree from SupAgro in Montpellier.
She is a Project Manager with Turningpoint and follows a portfolio of clients for which she is the point of contact for logistical and administrative aspects of the programs.