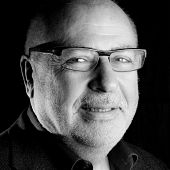 Nordine Lahlou
Senior Executive Coach
Rabat / Casablanca, Morocco
Get in touch
Nordine Lahlou has been an executive coach, systemic supervisor, facilitator and change management consultant for sixteen years after spending twenty years in a theater company as a producer and director. He works with leaders, senior managers, executive teams and department heads in the context of change. Nordine has had the privilege of being a member of the ASE (Accelerated Solutions Environment) coaching approach that was brought to France by Capgemini in 1999.
Tapping into his experience within the complex theater production world, Nordine's versatility allows him to easily navigate and successfully support executives in a large variety of sectors and industries (health, automotive, agri-food, education, public sector, aeronautics, logistics, transportation). It is through these experiences that he learned the nuts and bolts of change and transition to be able to accompany organizational change and change management.
Nordine is an engineer from the Ecole Nationale Supérieure des Arts et Industries Textiles. He also holds a Master of Arts from the Ecole du Théâtre National de Chaillot. He is a certified coach and trained in appreciative inquiry. He also supervises coaches.