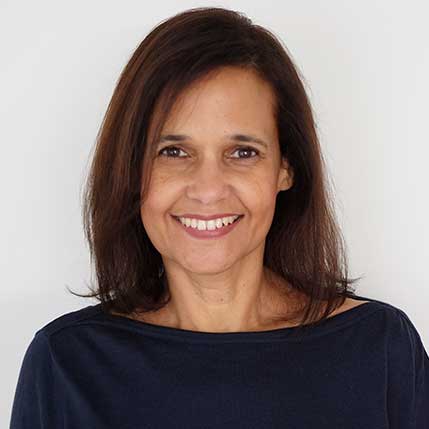 Nora
Lamy
Senior Executive Coach
Zurich, Switzerland
Italian

French

English

Spanish
Get in touch
Coaching Experience
Certified Coach, European Mentoring & Coaching Council
Leadership program design, direction & facilitation
Team & individual coaching
Professional background
Brand Manager, Lancôme, Paris
Marketing Director, Luxury Division, Miami
Communications & marketing consultant, Shanghai
Education
Florida International University, MBA
University of Florida, Bachelor's in Science – Psychology
Latests insights
Multicultural and multilingual coach who has a passion for learning and sharing information with others. She believes that Emotional Intelligence is the foundation on which to become not only a better manager and leader but also a better human being.
Once you stop learning, you start dying.
Professional background
Nora started her professional career with the desire to be an Organizational Psychologist. After obtaining her Bachelor's in Psychology, she was attracted to the world of business and decided to obtain a Master's in Business Administration while she worked for the L'Oréal Luxury Division. Nora stayed with the company for 15 years holding various management positions in the marketing, brand and business unit sectors between the U.S. and France.
Coaching expertise

After her corporate experience, Nora became a freelance marketing and communications consultant during her 14-year stay in Asia, 10 of which in Shanghai. Upon arriving in Milan in 2016, she was eager to combine her educational and professional background in a new career that would allow her to maximize her skills while having the flexibility to work from anywhere in the world. A very logical decision led her to find her calling. From her very first coach training class, she fell in love with the profession. She is inspired by the ability to share her knowledge and the privilege of being a thinking partner to her clients as they find their answers. Nora means light, and she strives to be a source of light to everyone she meets, both professionally and personally.
What we say about Nora Lamy at Turningpoint
Nora exudes energy, exudes energy, and with her great sense of humor, adds a spark to any project she tackles. She an exceptional listener, and her natural charisma instantly puts you at ease and assures you that you are in caring and capable hands.