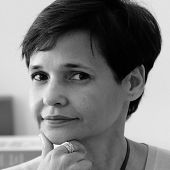 Nora Lamy is an executive coach with 15-year experience in marketing and brand management in the luxury and fast-moving consumer goods industry.
Her areas of focus are emotional intelligence (EI), appreciative inquiry (AI) and communication. She has coached top managers on how to increase emotional intelligence and leadership traits, small business owners on team management, and female clients facing career changes.
Nora is multicultural and multilingual. She was born in Cuba and raised in the U.S., she has lived and worked in multiple countries in Asia, Europe and the Western Hemisphere. She is fluent in English, Spanish, French, and working towards fluency in Italian. Nora lives in Milan with her family since late 2016.
She holds a Bachelor's of Science degree in Psychology (B.S. Psy), a Master's degree in Business Administration (M.B.A), and an EMCC Coach Practitioner EQA credential (European Mentoring and Coaching Council, European Quality Award).