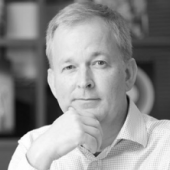 Michael McCoy
Senior Executive Coach
Tokyo, Japan
Get in touch
Michael is a bilingual leadership coach and facilitator with over 25 years' experience bridging Asian and European business cultures, having first lived in Japan in the late 1980s. He has spent the past six years since his return to Japan working with both local and global coaching firms.
He focuses mainly on one-on-one Coaching for C-Level Executives, and preparing both incoming and outgoing expat managers for assignments in new cultures. Michael studied coaching from Marshall Goldsmith (being certified in his Stakeholder Centered Coaching methodology), the Center for Executive Coaching and Judith Glaser's Conversational Intelligence™.
Michael grew up in the VUCA environment of Troubles-era Belfast, keenly aware of the triggers and consequences of inter-personal and inter-group conflict.  Before beginning his coaching career, he navigated the business silos of Panasonic's European operations. Reporting to the regional C-Suite and Osaka HQ, Michael led a team to reduce non-headcount related operation costs by >€100m in national sales organizations, and was awarded Panasonic's Global Headquarters Directors' Foundation Day Prize.      Prior to that, he worked in London in a consulting capacity, sense-making for visiting Japanese clients and others, in a role which included engagements in Asia, Latin America, North America and a G8 Summit. He has conducted negotiations and run workshops in France, currently coaches a country manager in a major French luxury group, and speaks conversational French.
Michael is keen to give back to the community, being active in local and global coaching and leadership development, including ICF Japan chapter, Global Leadership Café Asia, and the World Business and Executive Coach Summit.