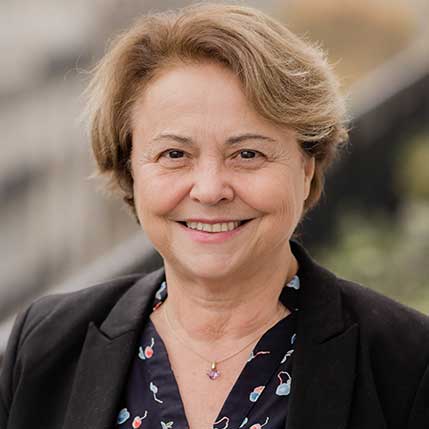 Marguerite
Chevreul
Senior Executive Coach
Paris, France
Get in touch
Coaching Experience
Certified coach Transformance Pro (2014)
Coaching diploma Pantheon University
Certified MBTI and PCM
Systemic, Appreciative Inquiry, Logotherapy
Professional background
Human Resources Manager Salustro-Reydel
Head of Recruitment Ernst & Young
Human Resources Director Cap Gemini Enst & Young
Personal commitments
Deputy Mayor Paris 7th District
Teacher Sciences Po Paris
Education
Sciences Po Paris
Celsa Human Resources
Media
Author of « Ta vie est une mission »
Webinar "De la carrière à la mission, Réinventer l'outplacement"
Passionate about talent development, Marguerite supports individuals through career transitions and helps them find or rediscover purpose in their professional lives and succeed in their role.
Where your talents and the needs of the world cross, there lies your vocation.

Professional background
Marguerite began her career in human resources in operational positions as Training Manager and Recruitment Manager. She then became Human Resources Manager and Director in international groups within the service industry.
Her desire to help managers in their career strategies and leadership development in a more direct way, led her to get certified in individual and group coaching. For six years, she worked as a consultant in an executive and manager outplacement firm. Since 2012, she has been a member of the Turningpoint team.
Coaching expertise
Today, she specializes in coaching in four key areas: Career orientation coaching to help individuals reassess their careers and find positions that align with their talents and aspirations; Evolution coaching to help individuals focus on leadership development, management, communication, and adapt to new roles; Transition and outplacement coaching with sessions designed to facilitate a dynamic and effective job search process; and finally Executive team coaching which is aimed at enhancing the cohesion and effectiveness of management teams.
What we say about Marguerite Chevreul at Turningpoint
Marguerite is appreciated for her enthusiasm and involvement in projects. She's warm and always ready to listen.