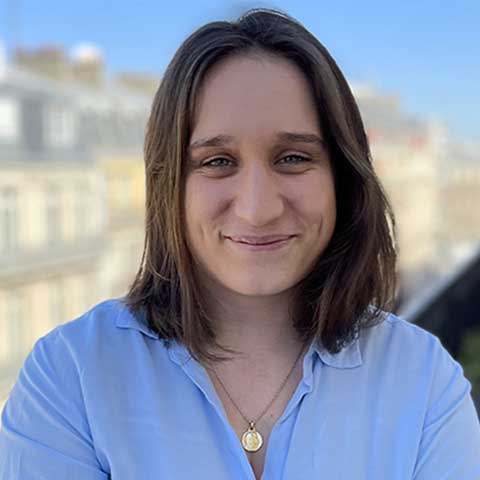 Louise Vassoille
Project Manager Assistant
Paris, France
Get in touch
Happiness does not come to those who wait for it sitting down.
After completing a Master's degree in Management from the Grenoble Business School, Louise joined the Turningpoint team as an Assistant Project Manager.
She has lived in numerous countries across the globe, from South Korea to Spain, via England and the Netherlands allowing her to develop a multi-cultural mindset. She particularly appreciates Turningpoint's global outlook and the wide diversity of nationalities in its coaching community.
Following a one-year internship at HP France as a junior project manager for the executive committee, and with several associative projects under her belt, Louise is always looking to put her talents and energy to work on projects that have meaning and real impact. 
In her free time, Louise is curious and likes to dabble in all sorts of activities, especially cinema and guitar. She also loves to go on adventures in nature and has been involved in the Girl Scouts for over 12 years.