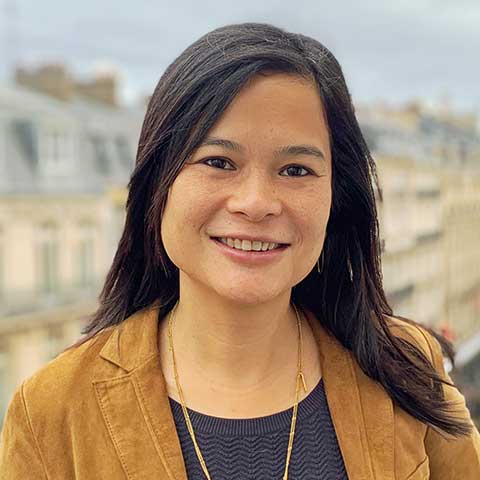 Linh de Lavigne
Head of Operations
Paris, France
Get in touch
Success is not the key to happiness. Happiness is the key to success.
Since 2017, Linh is Head of Operations at Turningpoint. She manages large international projects in which she has developed a digital expertise, and expetise she has deployed with our main clients.
Linh obtained a degree in engineering from the Ecole Centrale de Nantes and has a Six Sigma facilitator certification. She worked for 11 years working on Logistics/Supply Chain projects and then in Human Resources for a large automotive group. She then continued her HR career abroad and held HR Director positions in an international context during her 6 years in the Middle East.
Linh has oriented her career towards the HR function because she has always been interested in and motivated by personal  growth and professional development, management, and human relations.
Linh taps into her years of experience in change management and transformation projects to support Turningpoint program management and workshop facilitation.