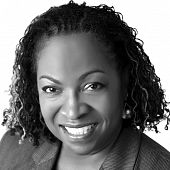 Kaye Craft
Senior Executive Coach
Washington DC, USA
Get in touch
Of American nationality, Kaye is consultant and certified coach specialized in three areas: diversity and inclusion, leadership and team development, and executive coaching. She has worked in a variety of culturally diverse contexts in the US, UK, Europe, Africa and Asia.
Kaye has more than 25 years of working in leadership learning and development and in organization development which has been a constant window into understanding the kind of opportunities and challenges that leaders face.
Over the last 15 years, as an Executive coach, Kaye has worked with senior organizational leaders and C-Suite executives. She also teaches coaching for Leadership Excellence programs.
Kaye holds a B.A from Hampton University, an M.S from Columbia University and an M.B.A from NYU. She is certified in the use of the Myers Briggs Type Indicator and the Strength Deployment Inventory.