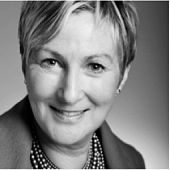 Karen Tweedie
Senior Executive Coach
Melbourne, Australia
Get in touch
Karen is a Master Certified Coach (MCC) with the International Coach Federation (ICF). She assists highly intelligent technical leaders to bring an increased people focus to leading through change. She partners with her clients and focuses on the spoken and unspoken dynamics at play. Her experience crosses industries: Health, Retail, Mining, Manufacturing, Telecommunications, IT, Superannuation, Consulting, as well as Government and Not-for-Profit sectors.
Karen knows that leaders face challenges over and above the "business" challenges of their role. In times of change (professional or personal) they often need to adjust their focus and ways of operating, re-establish existing relationships and re-set team culture whilst ensuring continued levels of service delivery.
As the first non-North American Chair of the global board of ICF, Karen was at the helm of this complex organization (20, 000 members in 110 countries) through a major change (from a largely US base to an increasingly global focus). This required her to build a strong relationships between the elected Board and the Management Company/Executive that served it. Karen brings this experience to her clients, supporting them to achieve the best for the long-term good of their organization and its stakeholders.
Karen has over 20 years experience working with senior teams. She is trained in many human development disciplines including System Dynamics & Constellations, Genos EI 360, The Leadership Circle, MBTI, and has been a contributing author to a number of publications on inter-personal and group communication. In 2011 she contributed a chapter to the Handbook of Knowledge-Based Coaching published by Jossey-Bass, and was part of the committee which produced the Australian Standards Organization's Handbook of Coaching in Organizations (HB 322 – 2011).
In addition to her experience and qualifications Karen employs a keen sense of the ridiculous and an infectious sense of humor.