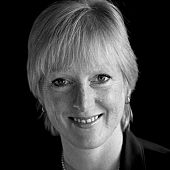 Josephine Howard
Senior Executive Coach
London, UK
Get in touch
Jo is a leadership development executive coach. She works with senior teams and individuals embarking on major change. She helps leaders to unlock the energy and passion latent in themselves and their organizations, and to integrate fragmented workforces in pursuit of shared ambitions.
Recent assignments have included: leadership development and management training programs in banking, government and retailing; senior team facilitation in government and media; coaching and team development in publishing and media.
Before becoming a consultant, Jo was head of strategic communications for W.H. Smith Retail, having previously led strategy development, and managed various Business Units. Prior to joining W.H. Smith she was a director of Waterstone's Booksellers. Seventeen years at Board level have given her unique insight into the factors that help and hinder top team performance.
In addition to her consulting work, Jo is a Fellow of the Royal Society of Arts and a former Chair of World Book Day, the Book Marketing Society and Non-Executive Director of Bertram Trading Ltd. Her qualifications include an MBA, with Distinction, and a Post Graduate Diploma in Coaching and Mentoring.