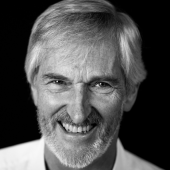 Joep de Jong
Appreciative Inquiry Specialist
Amsterdam, Netherlands
Get in touch
Joep C. de Jong is Founder of JLS International (JLS), a network organization that offers consultancy, facilitation and support in the areas of leadership, change management, personal development, coaching and organizational development (OD) for organizations ranging from the UN's World Food Program, the European Space Agency to small and big for profit organizations. Core in the approach of JLS is that it strongly believes in the possibilities and potential that resides in us all. He delivers lectures on AI, leadership, change management and intercultural work at the American University (US) and Champlain College (US).Furthermore he coaches students, professionals and executives based on the philosophy of Appreciative Coaching. He is also a candidate PhD at the University of Tilburg on the topic of Appreciative Leadership.
Ever since 1998, when he joined BT as a senior executive he has been using Appreciative Inquiry (AI) to lead, coach, facilitate change and innovation in the organizations he has been responsible for and to bring out the best in people to deliver positive business results. Using AI in the day-to-day business he is particularly interested in the sustainability of AI in organizations and in the use of it in every day processes (strategic planning, facilitation, coaching, appraisals etc.) in order to achieve the best possible results.
In 1998 he was one of the founding members of AI Consulting, an international organization promoting the use of AI. He is often invited to speak at international conferences and has worked on a assignments for global companies, and non-profits sich as the UN. He has been published in leading HR magazines like Personeelsbeleid and Avanta (in Dutch) and in the AI Practioner. In 2008 he co-authored the first book on AI in Dutch 'Waarderend Organiseren. In 2013 he published together the 'Handboek Appreciative Inquiry' Robbert Masselink.